Go! Blended

Personalised learning in the digital age

Go! Blended combines proven traditional training methods with innovative and intuitive technology revolutionising the way of learning languages.
Selection of valued clients
Smart Device Responsive
Learning on the go with your smart phone, tablet or laptop
Cloud technology enables you to switch seamlessly between all your devices keeping everything in sync. Nothing could be easier.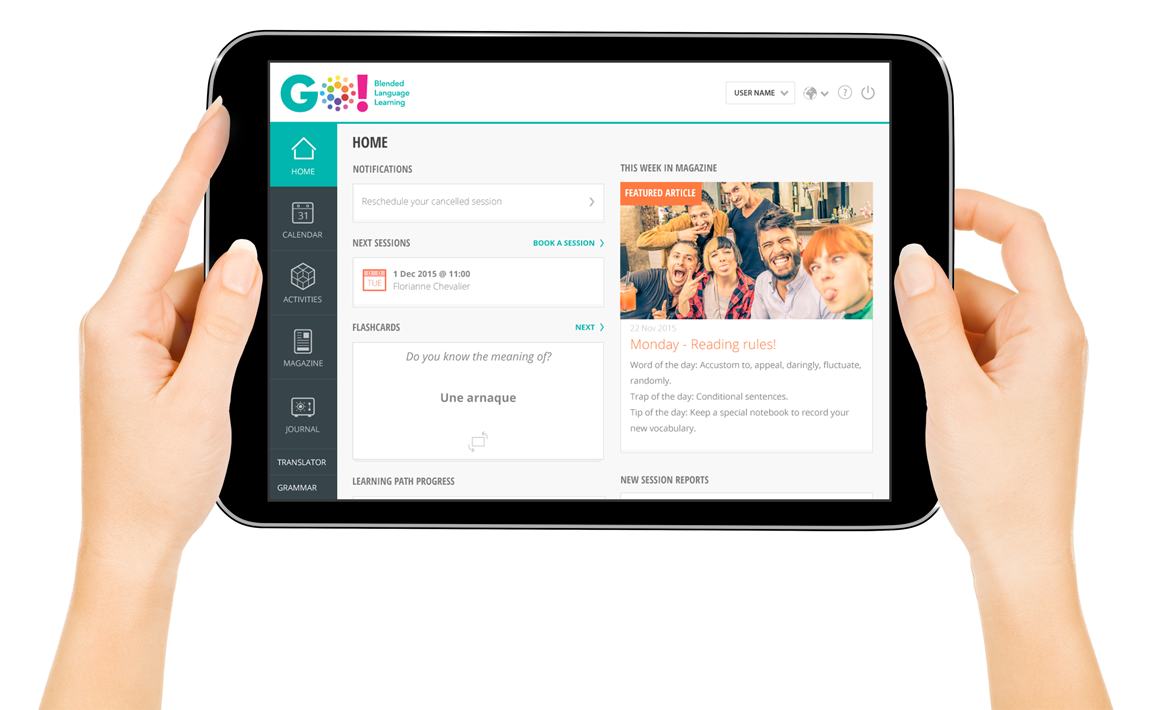 Supporting international clients
Go! Blended is a service provided by MHC Business Language Training, a language institute specialising in corporate communication with its head office in Vienna, Austria. Since 2008 MHC has been providing prestigious companies training support to raise the level of the language skills throughout the company. The training courses we provide range from larger groups of apprentices and trainees to individual coaching for executives and selected employees. Our clients demand both perfect training and perfect organisation using tried and proven educational methods and utilising the latest technology available on the market.
Meet the Go! Blended Team
The human touch
Our valued trainers are responsible for unlocking the power of Go! Blended and bringing it to life. They love using Go! as much as our students do and this combination simply makes learning a joy.
MHC Business Language Training
Managing Human Communication
In 2008, UK-born Mark Heather and his Slovakian wife Mariana opened their first office in Vienna in Wiedner Hauptstraße, in close proximity to the Austrian Chamber of Commerce (WKO).
Since then the company has dynamically expanded worldwide offering its successful Business Language Training through its own local offices in Europe.
Come to one of our events!